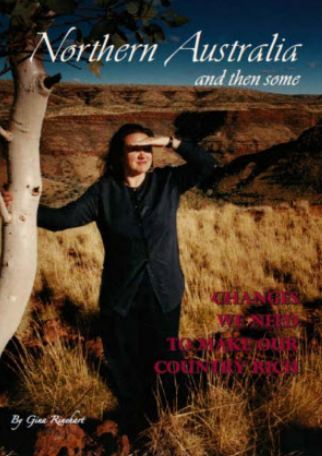 Northern Australia and Then Some
Buy Book
$39 AUD

Delivery within Australia only
Description
Fresh stocks of Gina Rinehart's new book have just arrived. Gina's father Lang Hancock wrote his own book, Wake Up Australia, to outline his vision of the essential place of mining at the centre of the nation's economic and political future, in 1979.
Now John Singleton, in his tribute to Northern Australia and Then Some, writes that people need only read two books to understand "the future of Australia and its destruction by government".
"Read Lang's book and it will light up your mind. Read Gina's book and it puts our future under the brightest light I have ever seen," he wrote.
Book Details
Title

Northern Australia and Then Some

Author

Gina Rinehart

Publisher

Executive Media Pty Ltd

Pages

220

Type

Hardback

ISBN

9781921345258