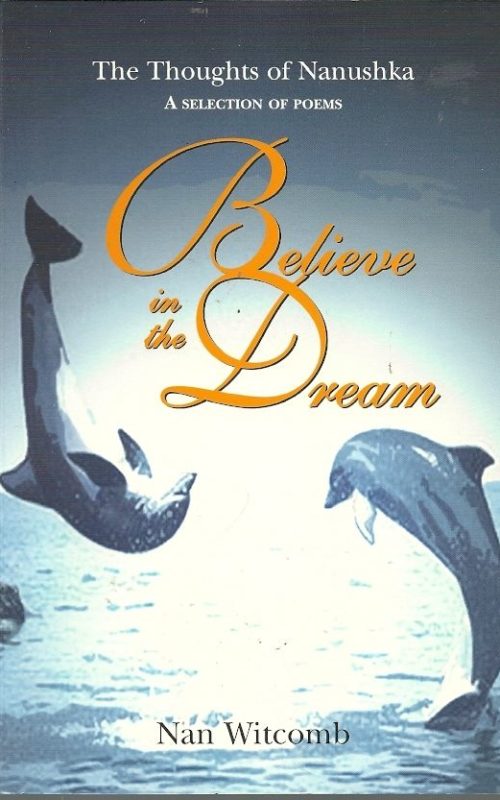 Believe in the Dream (The Thoughts of Nanushka): A Selection of Poems
Description
Please contact nanushka@senet.com.au or phone 08 8296 5509 for purchase
Who is Nanushka? Words of love. Her pieces are short, simple and wise, and they have made her a cult figure with men and women of all ages. We must be closet romantics. We must be, if the reaction to Nanushka is anything to go by.
Her favourite theme (but not her only topic) is love – the pleasure it affords and the pain it can cause when it goes away or turns into something else.
"I never did stop loving you, only what you have become."
At her Adelaide home last week she talked abut the response – and about love, at which she is something of an expert.
For herself she wrote:
In the prime of her life, Nan Witcomb admits she was "in love with falling in love."
"I was very big on walking along lonely beaches with men, and on candlelit diners and doing silly things like dancing down the street on the way home from a night out.
Regrets? "None at all."
Book Details
Title

Believe in the Dream (The Thoughts of Nanushka): A Selection of Poems

Author

Nan Witcomb

Publisher

Nan Witcomb

Pages

160

Type

Paperback

ISBN

0949332143